And it's not getting less busy! But luckily, I got a new full time job that doesn't make me want to throw rocks at co-workers -- it's enjoyable, but adds to my busy-ness.
PROJECTS
Family Wrench

- Web site. CHECK.


Sunrise Montessori Academy

- Web site. Brochures. Business cards. CHECK.

Final Class Project

- Brochure. (Got an A!) CHECK.


My Online Portfolio

. I put a deadline on myself. Wise or unwise? Not sure. Check it out: hellochristine.com

In The Stix

- Web site, brochure. It's an adventure/hiking/kayaking/all-that-fun-stuff-that-requires-good-hiking-boots company. I honestly can't relate. I like to go for a tumble in the woods every so often, but not hardcore like that. In fact, the last time I went hiking, I'm pretty sure I fell out of a tree. It hurt.
Here's a look at the finished stuff:
The
Family Wrench
Web site.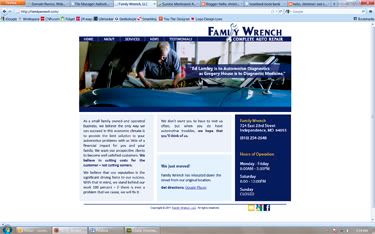 The
Sunrise Montessori Academy
Web site.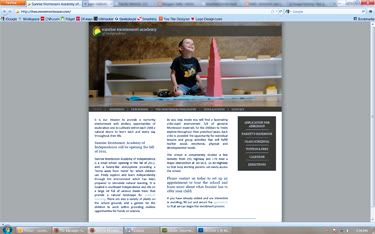 And business cards! I love business cards.